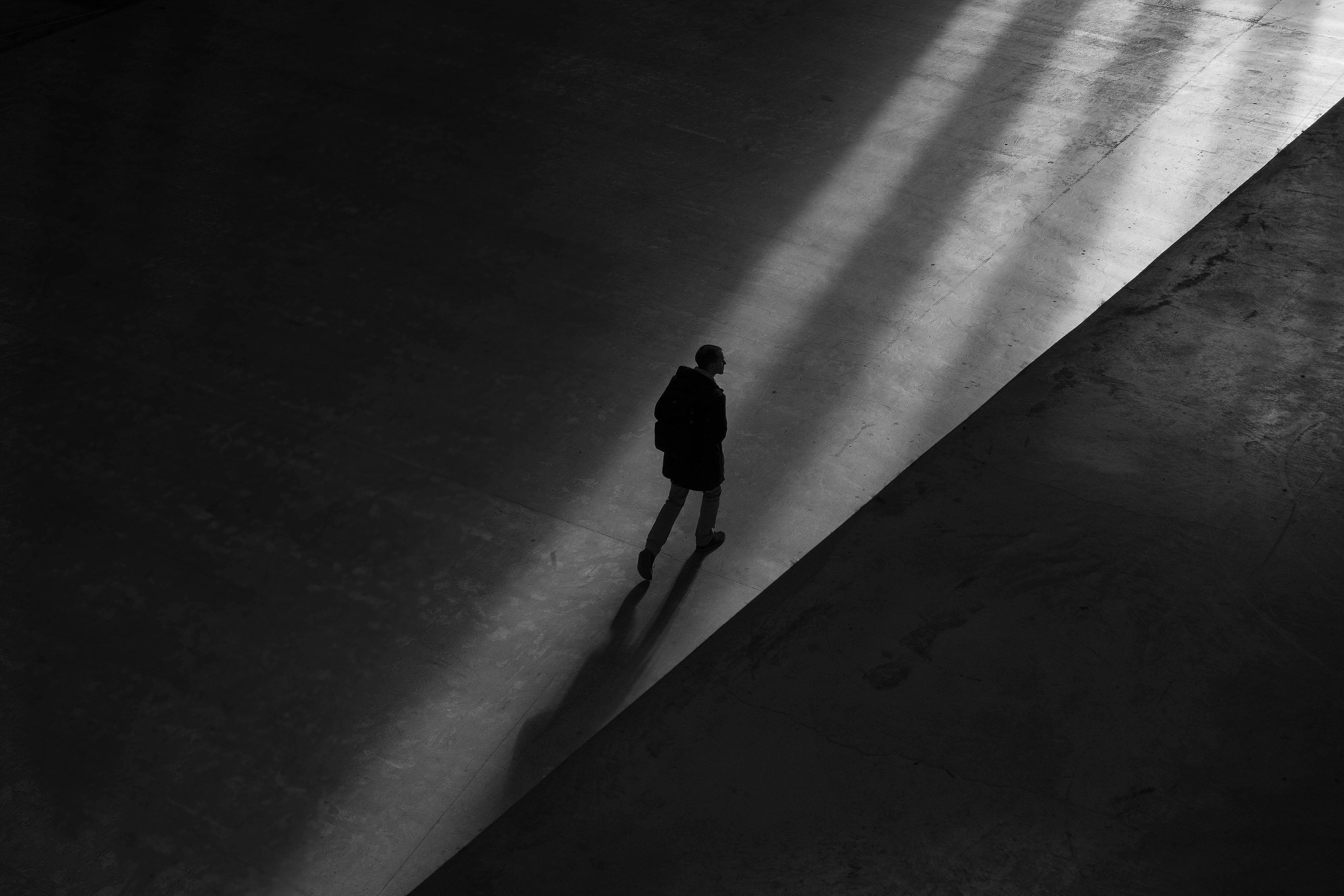 Remember how cold it was over the holidays? The bitter cold was challenging for all of us, but it was literally life-threatening for those who are living on the streets.
In December, Community Advocates' behavioral health team watched the forecasts of brutal cold with dread. They knew that the emergency shelters would struggle to care for all of the individuals experiencing homelessness who'd be exposed to the plummeting temperatures. In addition, they knew that there weren't enough safe spaces—warming rooms—that would be open during the day to welcome these men and women and be sensitive to their unique needs.
"We wanted to get them to come inside and save their lives—quite literally," said Andi Elliott, Community Advocates CEO.
So Community Advocates sprang into action over the holidays. Staff revamped an underused conference room at the Autumn West Safe Haven so that it could operate as a warming room for up to four individuals at a time. They ensured that the room would be cozy and private, recognizing that the individuals who'd spend time there typically aren't comfortable in large, noisy settings with unpredictable activities and unfamiliar people. They also offered a variety of resources available 24/7, including food, hygiene kits, bus tickets, a TV, help with laundry, storage bins, blankets, and pillows.
The next step was to bring people in from the cold. The Homeless Outreach Nursing Center staff worked with the individuals they typically contact on the streets and urged them to come to Autumn West to get out of the cold for at least a little while. While safely inside, visitors were introduced to Autumn West programming and began to warm up to the idea of moving into Autumn West, obtaining services and health care, and begin transitioning into a permanent residence.
The plan worked. Autumn West's warming room has served 20 individuals so far, five of whom have moved into Autumn West. The remaining 15 are all receiving services or have been referred to other programs, and all are staying connected to Community Advocates.
"This warming room is really changing their lives," Elliott said.
In fact, the warming room has been so successful that it's now the Autumn West Outreach Room and is a permanent, year-round service for those living on the streets.
"We're proud to respond to this community need," Elliott said.
Bringing Max in from the Cold
Mary Ann Patti, the Clinical Manager of the Homeless Outreach Nursing Center (HONC) shared the story of Max, who made good use of the new warming room.
HONC staff had contact with Max on and off since the spring of 2011, when he was referred by concerned staff at the Milwaukee Rescue Mission. Max seemed to have behavioral health issues. He would only stay in the overflow beds at the Mission, not in the regular shelter. He was difficult to follow, too, and had been hospitalized at BHD.
HONC staff would see him on the street here and there during their morning outreach efforts; he always appeared to be disorganized and difficult to follow. At times, he would give a different name so the outreach staff were unsure of who he was for some time.
In January, though, they had a breakthrough. The outreach staff found him sleeping in a parking structure, as they had in the past. But this encounter was different, thanks to the addition of the warming room to Autumn West's amenities.
"Because we had a warming room to offer him in real time, he was agreeable to getting in our SUV and letting us transport him there," Patti explained.
Max left Autumn West later that day and was unable to find his way back. But HONC staff were able to locate him and – stunningly, after seven years of effort – were able to move him into an Autumn West apartment that day and began connecting him to health care and other resources.
"Without the outreach room, it is likely that he would still be outside and disconnected from services," she said.