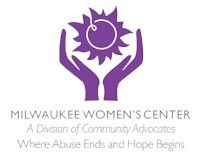 Keeping Families Together
For many impoverished families without a roof over their heads, the journey to stable, affordable housing starts at the Milwaukee Women's Center's Family Support Center Emergency Shelter. The shelter initially fills very basic but vital needs for the families served: security, shelter, and food. Thirteen rooms with 40 beds (including beds for children and cribs for infants) are dedicated to families experiencing homelessness 24 hours a day, 365 days a year. In 2021,111 low-income, homeless adults and 128 children received shelter and assistance through the Family Support Center Emergency Shelter. The average length of stay at the shelter is approximately 30 days and the maximum length of stay is 90 days.
The Family Support Center Emergency Shelter offers a comprehensive array of programs and services, including:
24-hour shelter, with meals
Help with obtaining permanent housing with support as needed
Case management with individualized service planning
Substance abuse support groups
Parenting support groups
Trauma-informed children's programming
Basic needs, such as transportation, clothing, toiletries, and other necessary items
Access to the Bottomless Closet and job-search coaching
Assistance in English, Spanish, and Hmong with access to translators in other languages
If you have lost your home or apartment or will be losing your home soon, dial 2-1-1 to begin the process of finding emergency shelter. The Milwaukee Women's Center accepts referrals from 2-1-1 for our Family Support Center Emergency Shelter.