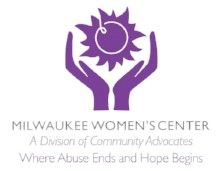 Clothes for Job-Seekers
As a program of the Milwaukee Women's Center, the Bottomless Closet's mission is to provide work-appropriate, gently used clothing and supportive services to men and women entering or re-entering the workforce. 
Women and men preparing to return to work are referred from community and government agencies by appointment only. 
 The Bottomless Closet's goals are the following:
To eliminate barriers to employment for low-income men and women
To provide mentoring and job readiness skills to increase self-empowerment and self-image
To improve the economic status and self-sufficiency of low-income men and women in our community
To that end, the Bottomless Closet provides job-appropriate interview attire and training to prepare each client for his/her job interview and beyond.
In addition to providing clothing, the program's staff and volunteers provide information about personal appearance, hygiene and grooming, appropriate body language, and communication and interviewing skills. These activities focus on assisting potential employees in maximizing their chances of finding meaningful employment and making successful transitions into the workforce.
In 2021, the Bottomless Closet provided career appropriate free clothing and job readiness assistance to 60 women and 32 men who were seeking employment.
Staff and volunteers help each client select two complete outfits for his/her job interview(s). Then, clients who are hired can return to the Bottomless Closet and receive up to five additional outfits to further expand their work wardrobe.

Donations Accepted
Bottomless Closet is accepting donations of clean, gently used or new business clothing and accessories for men and women. We currently have particular needs for the following (gently used unless specified):
Men's and women's steel toed shoes
Plus-sized male and female business-casual clothing
Men's and women's socks
New bras in all sizes
New pantyhose in all sizes
To set up a time to drop off your donation, please contact Jeri Kavanaugh at (414) 270-2984 or jkavanaugh@communityadvocates.net.  Thank You!