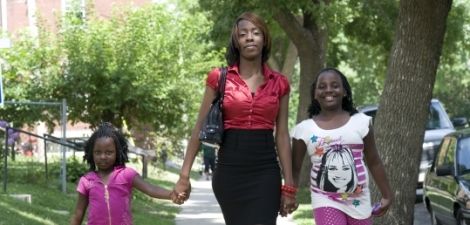 Sheena is a home health nurse, a single mom with two young daughters. A few years ago, as her finances became more and more squeezed, she fell behind on her utilities payments. Her arrears ballooned to almost $3,000.
She was constantly living under the threat of disconnection, fearing she would be living in darkness, unable to cook, unable to provide for her girls.
When she came to Community Advocates, she found out she was eligible for the Low-Income Pilot Program.
She remained in the program for three years. As part of the program, every three months, WE Energies took 25% off of her total arrears. She successfully graduated from the program.
She appreciated the program because it helped her have some control over her bills, and it helped her learn how to conserve energy so she could save money in the future. The program also taught her how to budget every month, and how to take care of basic needs before wants.
Now, she's teaching her family members how to conserve energy. Many of them have called Community Advocates for more information on weatherizing their homes, etc.
Sheena still keeps in contact with Community Advocates' staff via regular phone calls. Last year, she sent a Christmas card. She has referred at least five people to Community Advocates for similar help.