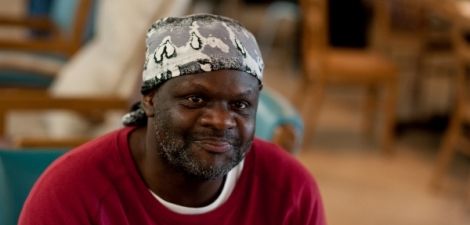 James cannot read or write, because he is cognitively disabled. His caretakers have guessed that this is because he drank kerosene as a kid.
He gets confused very easily, and when he is confused, he gets defensive and aggressive.
James was living in a dark, narrow, moldy basement apartment. He kept saying he wanted to move out of this "raggedy old house" (his way of referring to his sub-par rental unit).
He was referred by Marquette Neighborhood Center to Community Advocates, for help finding new housing.
A Case Manager from the Housing Department helped find him new subsidized housing. The apartment was much roomier, and it had much more sunlight, because it was on the first floor.
Several weeks later, Marquette Neighborhood Center called to say James was so much happier. They said that, every time he comes into their offices now, he's smiling. Overall, he seems so much more well-adjusted.
They also said that his brighter outlook on life seems to be reflected in his décor choice – bright, multi-color, fruit-shaped magnets covering his new refrigerator.