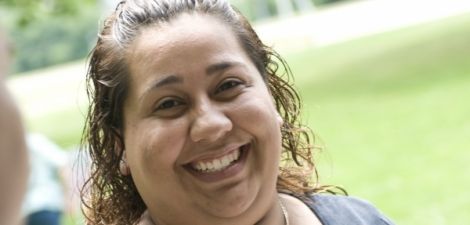 Ericka was recently divorced, a single mom with five kids, including a brand new baby. She and her children were staying at a local emergency shelter, which referred her to Community Advocates for help finding new housing.
She lost everything in the divorce. Most importantly, she lost her house. She worked as a Certified Nursing Assistant, but her paycheck did not provide enough income to maintain the housing she and her kids needed.
Staff at Community Advocates helped her fill out an application for rapid re-housing assistance, which provides housing through the City of Milwaukee.
Her application was approved.
By the end of her involvement with Community Advocates, Ericka and her kids found themselves in a brand new house (four bedrooms, two baths, a fully finished basement, an attached garage) comparable to and just as nice as the house she lost.
She says she's "gonna tell the world" about this program, because she is so grateful for the help she received at Community Advocates.