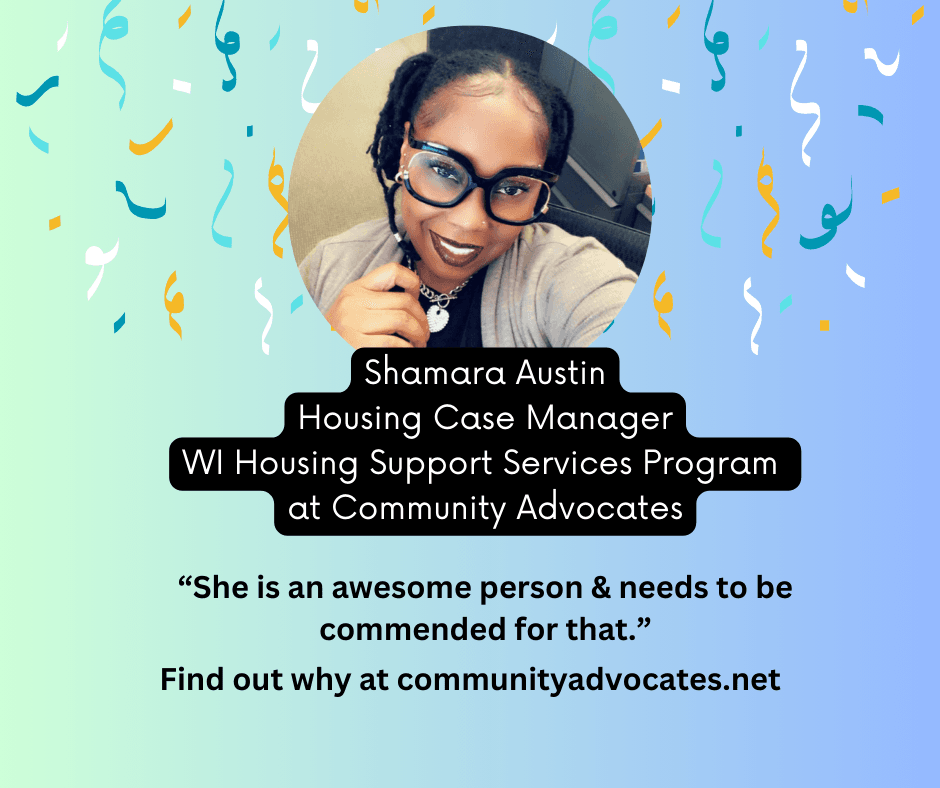 Community Advocates Housing Case Manager Shamara Austin didn't think she was doing anything out of the ordinary when she helped a woman navigate housing resources. Shamara works in the WI Housing Support Services Program at Community Advocates to help tenants find resources for their housing. When she received a call from a woman who had been getting help from both her sister and the ERAP pandemic-era program, and now was losing both of those resources when she was waiting for disability assistance, Shamara provided advice and referrals to resources to help the tenant become stable financially. Shamara didn't think what she did was extraordinary, but the tenant certainly did.
Here's what she emailed us:
"I just wanted to send this email to let you know how much I appreciate Shamara. She has really helped me at a time in my life when I needed it the most. Having my rent covered has alleviated so much of my anxiety and stress. She was caring, friendly and quick to respond. In this day and age, people don't express their gratitude enough for people like her. She is an awesome person and needs to be commended for that. Thank you."
Just like this tenant, we want to recognize Shamara as both an awesome person and a great source of help for those in need. We appreciate you, Shamara!