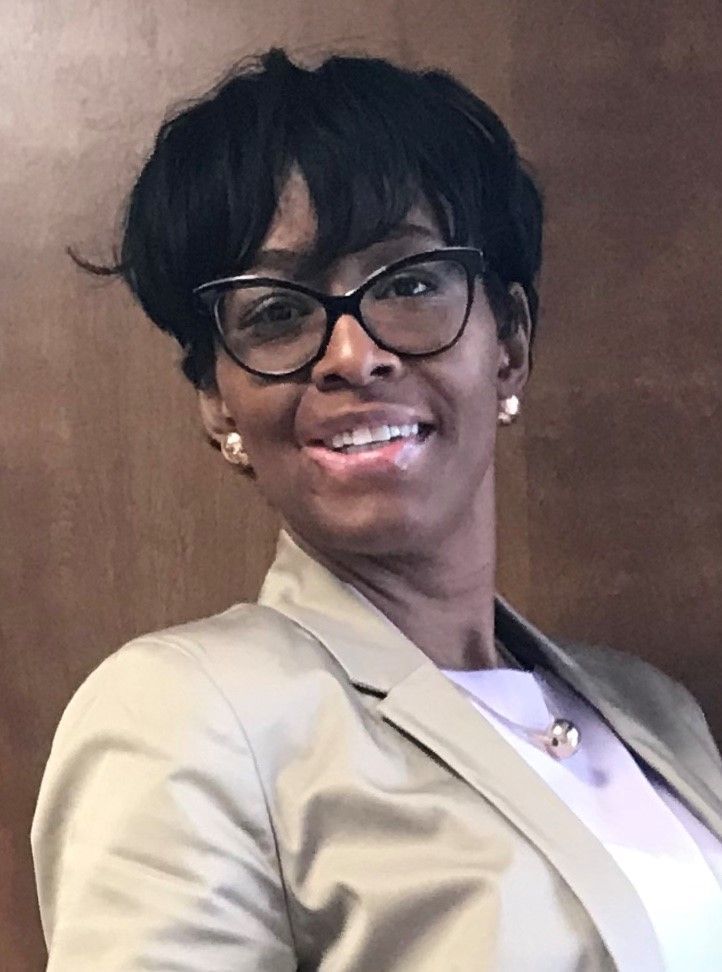 Milwaukee Women's Center welcomes its new Emergency Shelter Manager, Shamika May. Ms. May joined our staff in February and she brings with her a wealth of experience in health care and long-term care. Her experience in both patient care and facility management will no doubt be an asset to our shelter for individuals and families experiencing domestic violence or homelessness.
May takes great pride in her work in service to the community. Her compassionate spirit extends to clients and staff alike. "I love being of service to others and I do all that I can to help," she said. This applies to both client and staff. "I believe in being a leader who empowers others to achieve their goals."
May most recently worked at Luther Manor, a long-term care community in Wauwatosa. During her tenure, she rose from intern to managing the Supportive Living, Health Information, Quality Assurance, and Infection Control departments. In addition to being a Graduate Nurse, May holds a Bachelor's of Science in Healthcare Administration with a minor in Business from Concordia University of Wisconsin. 
Although she has enjoyed a long career in health care and human services, she immediately made it her goal to learn all that she can about the specific and unique issues faced by survivors of domestic violence and housing instability.
May's motto is "Learning is lifelong and with all my experience I have a lot to learn."
This new endeavor is already proving to be a truly rewarding experience for her. May says that she has found herself facing "unique situations that have provided great opportunities to learn the challenges of the position very quickly." May looks forward to increasing access and working closely with the team to ensure clients are treated with compassion and given the tools to empower them to heal and develop healthy relationships.
Former Shelter Manager Penelope Dixon, now the Victims of Crime Abuse Counselor, provided May with hands-on training. They would sit in the manager's office, with the door open, so they could respond to any situation that came up. May says, "I told her if I feel like I can handle it, I would like to jump in. That way, she could critique me and provide immediate feedback about the situation. I am grateful for Penelope's guidance."
Managing infection control at a long-term care facility with 400 residents and 400 employees presented incredible challenges during the recent pandemic. Emergency Shelter guests, given their traumatic experiences, present another unique set of challenges that require sensitivity and skill.
"At the shelter, although the pandemic has calmed down, it's still challenging." May said it's important to ensure clients are adhering to the social distancing and masking requirements. "The pandemic requirements coupled with their personal challenges can be overwhelming. Therefore it is important to be mindful that how we communicate is equally as important as the message we are trying to convey when we are correcting behavior." 
May said, "It is important to never be judgmental. Life's experiences, systemic challenges, as well as poverty, can influence domestic violence and/or homelessness. We must all remember everyone's journey is different, our job is to empower and help reinvent the narrative and when we do that judgment has no place in the equation."
If you are facing a domestic violence situation, the Milwaukee Women's Center is here to help. Please call the 24/7 crisis line at 414-671-6140 to talk anytime.