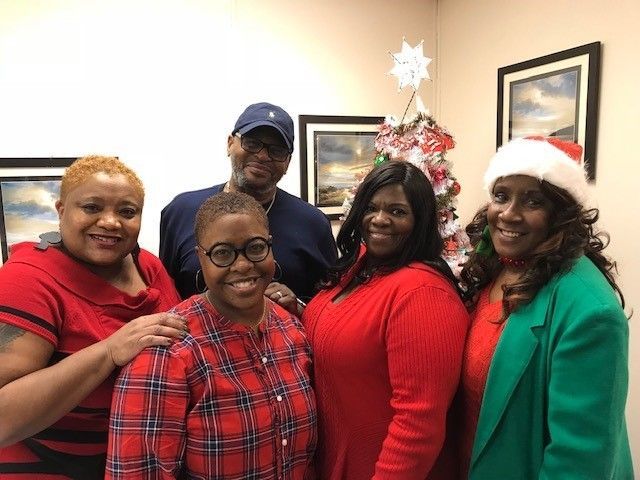 The COVID-19 pandemic, social unrest in response to racist policies and policing, social isolation, economic strain, and general uncertainty can destabilize a person's mental health and wellness. But for those recovering from substance use disorder, the stressors of 2020 make maintaining sobriety and good mental health even more difficult—especially when it's generally unsafe to meet in person with a counselor or with a group of peers.
Fortunately, the Milwaukee Women's Center's Substance Use Disorder Treatment counselors have shifted to telehealth options to provide outpatient treatment and support to their clients during this time of crisis. The team is made up of State of Wisconsin certified counselors or counselors in training, with a combined 40-plus years of experience.
The staff are meeting virtually and consulting each other via text and phone calls to provide continuous care to the individuals participating in the Positive Options for Women Entering Recovery program (POWER)—women, including women who are pregnant, who are struggling with drug or alcohol abuse—and the Family Intervention Program (FIP), which provides counseling in the client's home in Spanish and English.
"Our staff does not meet in the office as often as we did before the pandemic because of safety concerns," said Otis Lockett Jr., Milwaukee Women's Center's Director of Clinical Services. "But we are able to stay connected to our clients and to each other to provide our behavioral health services to individuals and families without interruption."
In 2019, 70 women received intensive, outpatient treatment through the POWER Program to overcome substance use disorders. In addition, 57 participants engaged in POWER's Celebrating Families, which includes supervised visitation to aid women in the process of reunification with their children.
Thirty-eight men and women received outpatient substance abuse treatment in 2019 through the Family Intervention Program, which provides treatment and support to African American and Latinx families.
Instead of meeting in person weekly, the staff uses Zoom, group texts, and phone calls to discuss treatment strategies, consult with each other about client experiences, and plan ahead.
"We're always available for each other and we have each other's backs," said Deavon Collins, Licensed Professional Counselor and Community Liaison at the Milwaukee Women's Center. "We can get into things in a timely manner so that we can meet the needs of our program participants."
AODA Counselor Adeline Pressie said, "We are each other's backbone at the Women's Center." 
Staff counselors meet some clients in person, but Zoom and phone consultations are more common for safety reasons. Even the intake process is being done on Zoom with limited personal contact.
"We recently took on a new individual, where the case manager and the recovery specialist met her on her porch to go over the paperwork and get her signature," Collins said. "We took her paperwork right back to the office and got her enrolled right away safely and confidentially."
Collins said that Family Drug Treatment Court sessions are also conducted on Zoom by Milwaukee County Circuit Court Judge Laura Crivello, Coordinator Rebecca Foley, Collins, other counselors, case managers, attorneys, and her client, and the guardian ad litem in attendance.
"We submit reports before the hearing so the judge is informed about the client's progress," Collins said. "Judge Crivello has done an awesome job keeping everything going during the pandemic."
Overall, the Milwaukee Women's Center's staff want people struggling with substance use disorder to know that help is available if or when they need it. The pandemic can upset a person's recovery process, but treatment options are out there even during a pandemic.
Linda Cobb, AODA Counselor, said, "Online counseling is healing. All things are difficult before it's easy."
For more information about the Milwaukee Women's Center's Substance Use Disorder Treatment programs, please call 414-406-7185 or email Deavon Collins at dcollins@communityadvocates.net.
Note: The photo was taken before COVID-19 required staff to practice social distancing and wear face coverings.