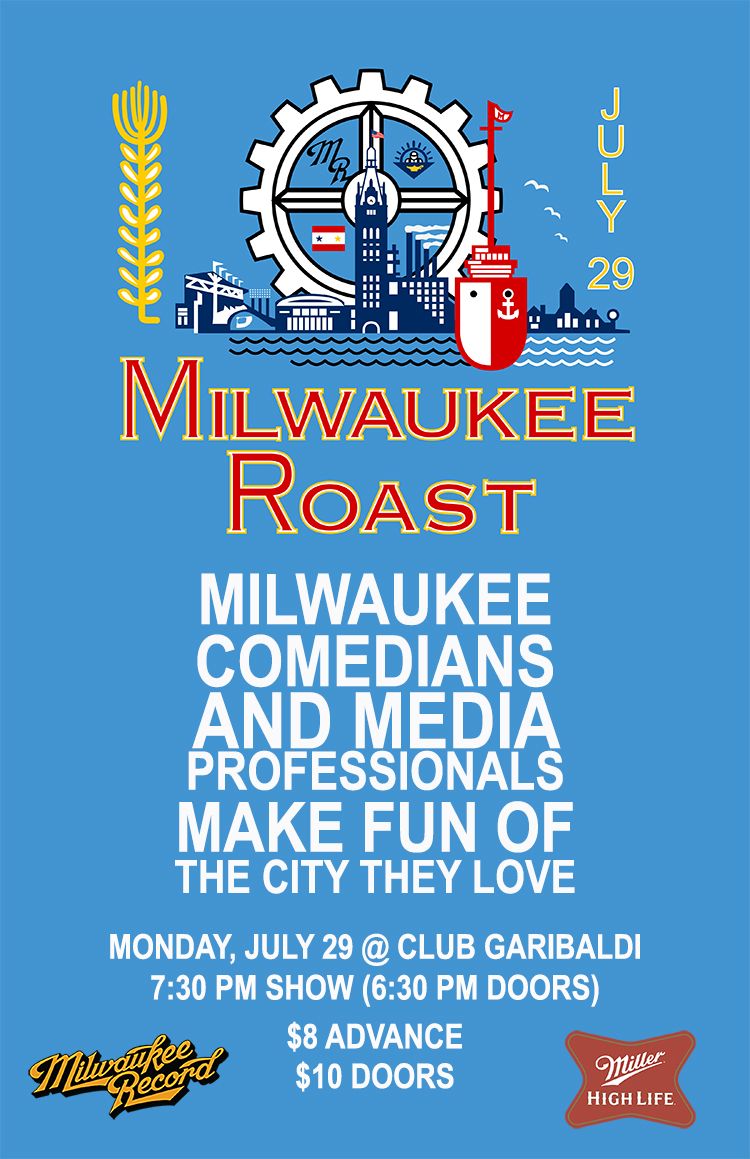 Community Advocates is grateful for the many donors who find unique ways to support the individuals and families we serve. Among those innovative fundraisers is Milwaukee Record -- a local online arts, entertainment, and news resource helmed by co-founder and editor Tyler Maas – which finds creative ways to support the adults and kids connected to the Milwaukee Women's Center.
"While Milwaukee Record is still a fairly young publication and one of the city's smallest media outlets, I've always thought it was crucial to use our limited voice and whatever reach or influence we may have to make the city we cover a better place to live" Maas told us. "We love Milwaukee, but we can be better. We're capable of more. If a three-person operation can use whatever small platform we developed, an original show concept, and a lot of work to raise thousands of dollars for those in need, then anybody can. This is our little way of telling Milwaukee we're here to stay and that we're going to do our part to continue to make the region a better place, even if it's in small ways."
Over the past three years, Milwaukee Record has raised close to $12,000 for the 2,000 men, women, and kids impacted by homelessness and domestic violence who are served by our emergency shelter, substance abuse programs, and interpersonal violence support services each year.
Milwaukee Record and Milwaukee Comedy's fifth annual Roast of Milwaukee, to be held July 29, will donate a portion of its proceeds to Community Advocates' Milwaukee Women's Center. 88Nine's Dori Zori will emcee as a long list of local comedians will take the stage, including Drew Flagge, Elijah Holbrook, Mike Korbin, Raegan Niemela, Eric Smith, Jeff Spankowski, Amy Westrup, Gary Zajackowsk, and morei.
In addition, for the past two years it's donated all of the proceeds from its one-of-a-kind Local Coverage concert in January to the center. The concert at Turner Hall allows local musical groups to cover other local artists' songs, performances that are truly unique and inventive. All of the artists donate their time and talents for free, and a host of local businesses provide items and gift cards to be raffled off. Artists involved in Local Coverage have included De La Buena, Lex Allen, Space Raft, B~Free, NO/NO, Listening Party, Negative/Positive, Jaill, Direct Hit!, Nickel&Rose, Paper Holland, Immortal Girlfriend, Amanda Huff, LUXI, and Something to Do. Plus, raffles of items and gift cards donated by local businesses helped to raise funds for the Milwaukee Women's Center.
Lastly, Milwaukee Record and Company Brewing team up on a seasonal beer, Re-Porter, which also benefits the center's programs.
Maas said he first heard of the Milwaukee Women's Center and the critical needs of our guests and clients through two of our champions, Olivia Doyle, who founded Riverwest FemFest, and Katie Rose, who helped to organize the one-day fundraising blitz Lady Business on International Women's Day. Both campaigns support the Milwaukee Women's Center and raise awareness of the impact of domestic violence on adult and child survivors.
Maas said giving back to the community is one of the benefits of operating a business like Milwaukee Record, with a loyal, local fan base and a willingness to use its platform for the collective good.
"Milwaukee Record is a business that survives solely on income from advertisers," Maas said. "Though we aren't a nonprofit and I'd certainly like to be making more from this venture, I also recognize that we've been able to fashion this unique platform where we can add events like Local Coverage and our Roast of Milwaukee show that can have a positive impact on those around us. It's not an opportunity everybody has. Individually, my voice can only go so far, but when some dumb idea has the aid and the audience of this media outlet I helped start, it can have a notable effect on the community I call home and the city I love. Of course, both those event ideas I mentioned would just remain ideas if not for the skills and generosity of Milwaukee musicians, comedians, and various other creatives that breathe life into show concepts I've thought up."
The fifth annual Roast of Milwaukee will be held on Monday, July 29, from 7:30 to 9 p.m. at Club Garibaldi, 2501 S. Superior St., Milwaukee. Tickets are $8 in advance, $10 at the door, or free if you show your Milwaukee Comedy Festival pass. Space is limited, so get your ticket now.