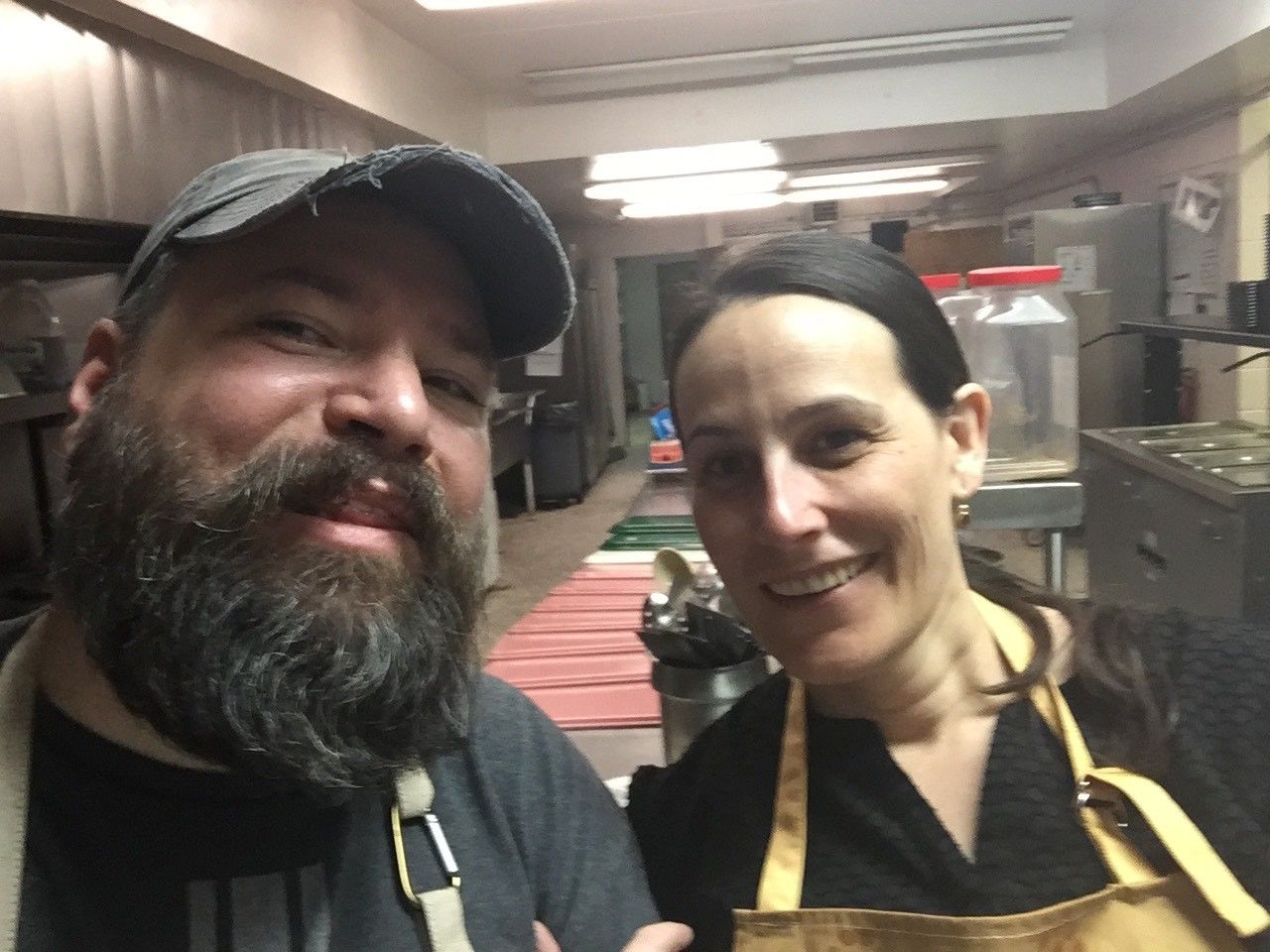 Melanie Maddux and Matthias Letson-Maddux have lived in Milwaukee for less than three years, but they've already made their mark on their new hometown. Both are using their talents to improve the lives of our community members by cooking dinner once a month for the residents at the Milwaukee Women's Center's emergency shelter.
"I can't save the world, but if I can make one person's day better for that moment, if I can give them a great meal and for one moment they're just sitting there and enjoying themselves and taking their mind off whatever is going wrong in their lives, then I think I'm doing something better," Matthias explained. "I think if we all tried to be a little bit better, the whole world would be a lot better."
Judging from the reactions of the shelter's residents, Melanie and Matthias' cooking is making a difference.
"We are so grateful for Melanie and Matthias' talents and generosity," said Community Advocates CEO Andi Elliott. "The shelter's residents love their food and our staff appreciates their willingness to take charge of the kitchen one night a month."
Although the couple has lived all over the world, Melanie has always made an effort to volunteer for domestic violence organizations when possible. When they decided to set down roots in Milwaukee, she participated in volunteer training at the Milwaukee Women's Center, and learned that they were in need of volunteers to cook for the residents.
"I got excited and immediately went home and recruited Matthias, which was not difficult,"
 Melanie said.
It doesn't hurt that Matthias is a professional chef with his own food truck, Döner MKE, and isn't intimidated by cooking for 60 or 70 people.
"The first time that we came, it was his birthday, and we brought chili and really enjoyed the experience and enjoyed doing something that we thought helped the clients," Melanie said. "They were very appreciative."
Since then, they've tried to provide interesting, healthy food that will appeal to a wide variety of palates. Stir fries and fajitas require a lot of organizing, but meatloaf, macaroni and cheese, fresh salads, broccoli, and pork chops are popular choices. When they showed up with half a case of avocadoes, the residents were thrilled. And of course they always provide dessert, such as cakes or cupcakes.
"We try to keep it nutritious and brightly colored but at the same time something that is approachable and is comfort food," Matthias said.
Both said that providing meals at the shelter isn't as difficult as one would think. They've been able to recruit friends, family members, and coworkers when they needed extra help, and plan carefully so that they can prep or cook some food in advance and not get overwhelmed when it's getting close to dinnertime.
"We laugh a lot in the kitchen," Matthias said. "It can be a fun and rewarding experience."
Melanie said their time at the shelter has made them feel more connected to the community and they've enjoyed including their friends in their service at the shelter.
"All of them have asked us when we're doing it again," she said.
For Matthias, cooking for the residents allows the couple to share their talents with adults and kids going through a difficult time.
"It's just a little bit that we can do, but sometimes that little bit is enough to get someone through a day," he said.
If you would like to provide dinner for the residents of the Milwaukee Women's Center, contact Jeri Kavanaugh at 414-270-2984 or jkavanaugh@communityadvocates.net.