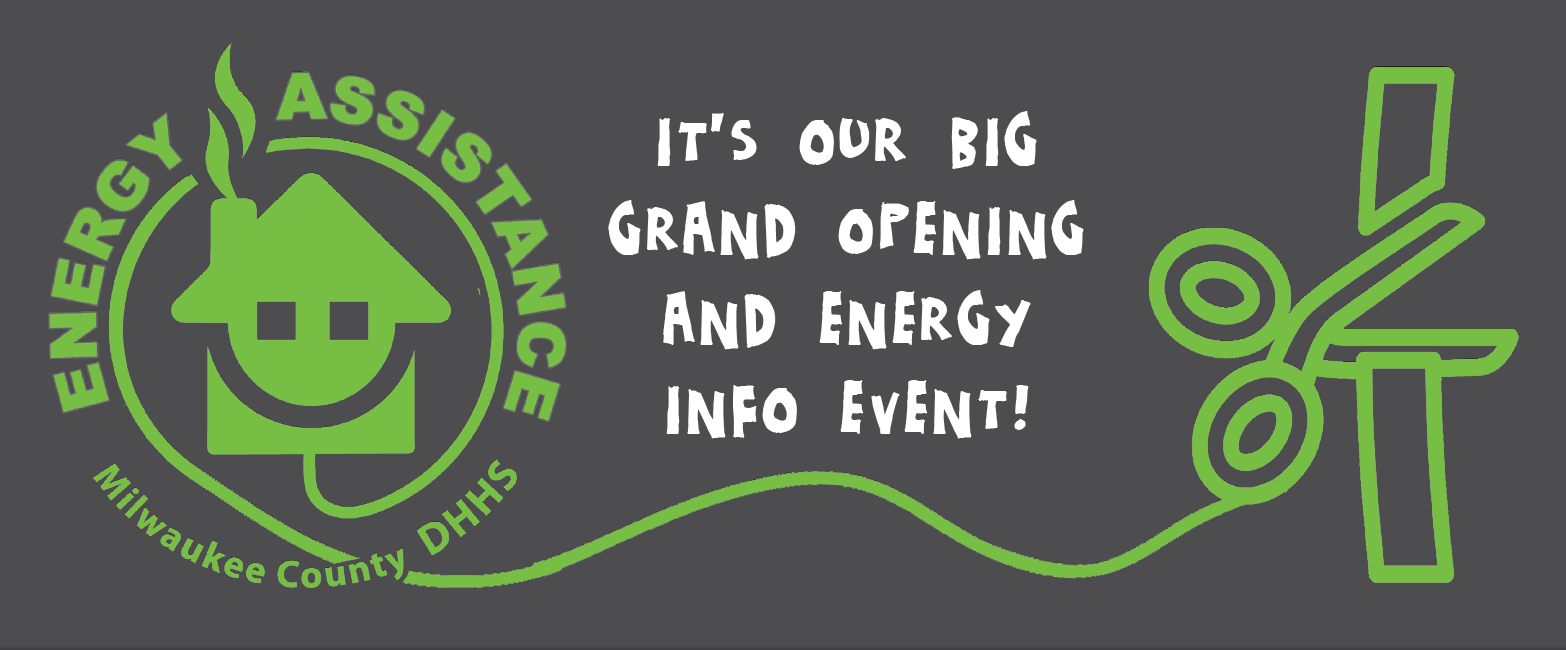 Before the Energy Assistance Benefit Season begins on October 1, stop by our Grand Opening as we celebrate a move to a new location on September 29! You'll get connected with handy, helpful ideas and programs to help you save money on your energy bills, and the entire family will have fun!
V100.7 Live with Reggie Brown
Henna tattoos and face painting
Light refreshments
Milwaukee Fire Department engine
Stop by 6900 W. Brown Deer Road, Suite 110, from noon to 3 p.m. on Saturday, September 29, to set up your energy assistance appointment and learn how you can save $$!
Click here for more information about the 2018-2019 Milwaukee County Energy Assistance Benefit Season.