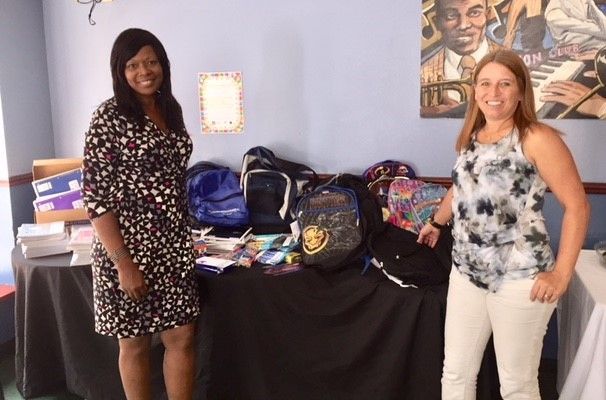 Thanks to the generosity of our community, the children being served at the Milwaukee Women's Center Emergency Shelter and Family Support Center will receive backpacks stuffed with school supplies so they can start the school year with a smile.
In 2017, the Milwaukee Women's Center provided emergency shelter and services to 337 children whose families had experienced homelessness or violence at home. 
The effort was organized by Sharon Jordan Management and Promotions, Garfield's 502, and the Commanders of the Rite Ancient and Accepted Scottish Rite of Freemasonry, PHA, Orient of Wisconsin. Garfield's 502 provided a welcoming space for the donations, as well as an open house for visitors to learn more about the Milwaukee Women's Center's work, enjoy appetizers, and participate in a raffle for a Camp Randall Stadium poster.
Sharon Jordan is a board member of Community Advocates, which operates the Milwaukee Women's Center.
"We're so grateful for Sharon's leadership," said Community Advocates CEO Andi Elliott. "These backpacks and school supplies will mean so much to kids who have survived homelessness or violence in their home. Their school supplies will make them feel more confident and ready for the new school year to begin."