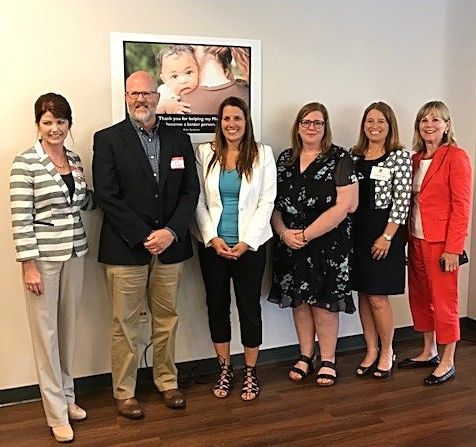 On June 20, Community Advocates hosted a meet and greet to highlight the importance of supporting families who are experiencing homelessness. Our Milwaukee Women's Center, The Salvation Army Milwaukee County and Family Promise of Washington County are 3 of 10 recipients of the state's new Homeless Case Management Services Grant. The grant will help us provide more services for residents in our Family Support Center who are experiencing homelessness and moving to independence.
Even better, the grant will allow us to follow the progress of our residents for six months after they leave the Center.
"What we've seen is that those first six months are critical to stabilizing families back in the community," said Community Advocates CEO Andi Elliott. "If we can provide that ongoing support they will be more likely to be successful."
Wisconsin Lt. Governor Rebecca Kleefisch and State Senator Alberta Darling were on hand to learn more about our work.
"We know that housing insecurity and homelessness are huge barriers to big success," Kleefisch said. "And that's why this grant program is so near and dear to my heart and so important."