14th Annual Ready.Set.Work! Milwaukee Women's Job Seminar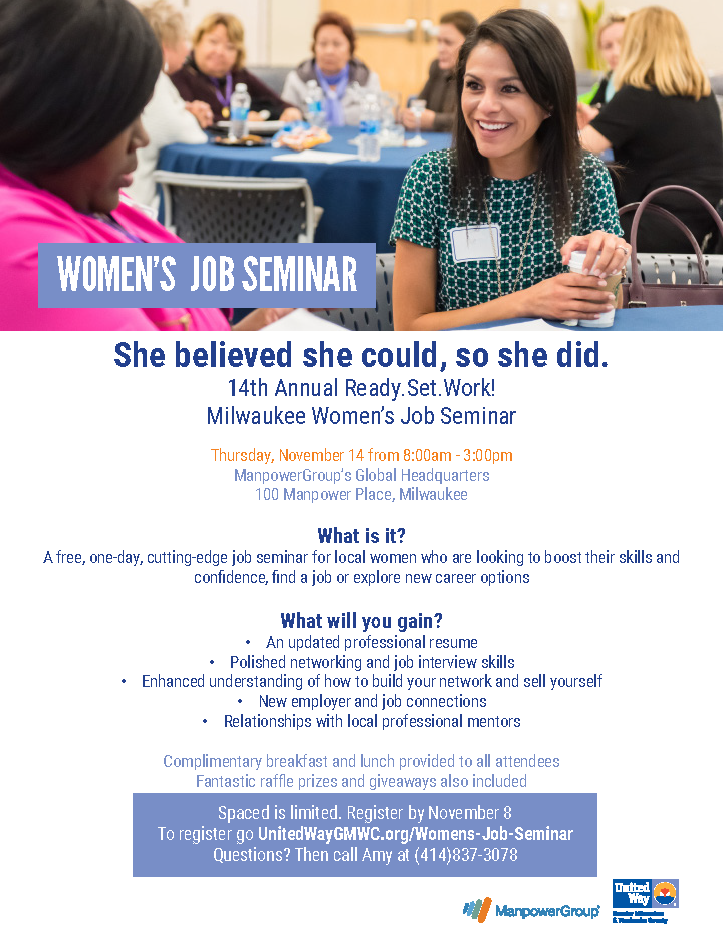 A free, one-day, cutting-edge job seminar for local women who are looking to boost their skills and confidence, find a job or explore new career options.
Participants will gain:
+ An updated professional resume
+ Polished networking and job interview skills
+ Enhanced understanding of how to build your network and sell yourself
+ New employer and job connections
+ Relationships with local professional mentors
+ Complimentary breakfast and lunch provided to all attendees
+ Fantastic raffle prizes and giveaways
Community Advocates is helping to organize the fashion show. We hope to see you there!
Please RSVP at the link below by November 8.