SISTAS: The Comedy StagePlay to Benefit Community Advocates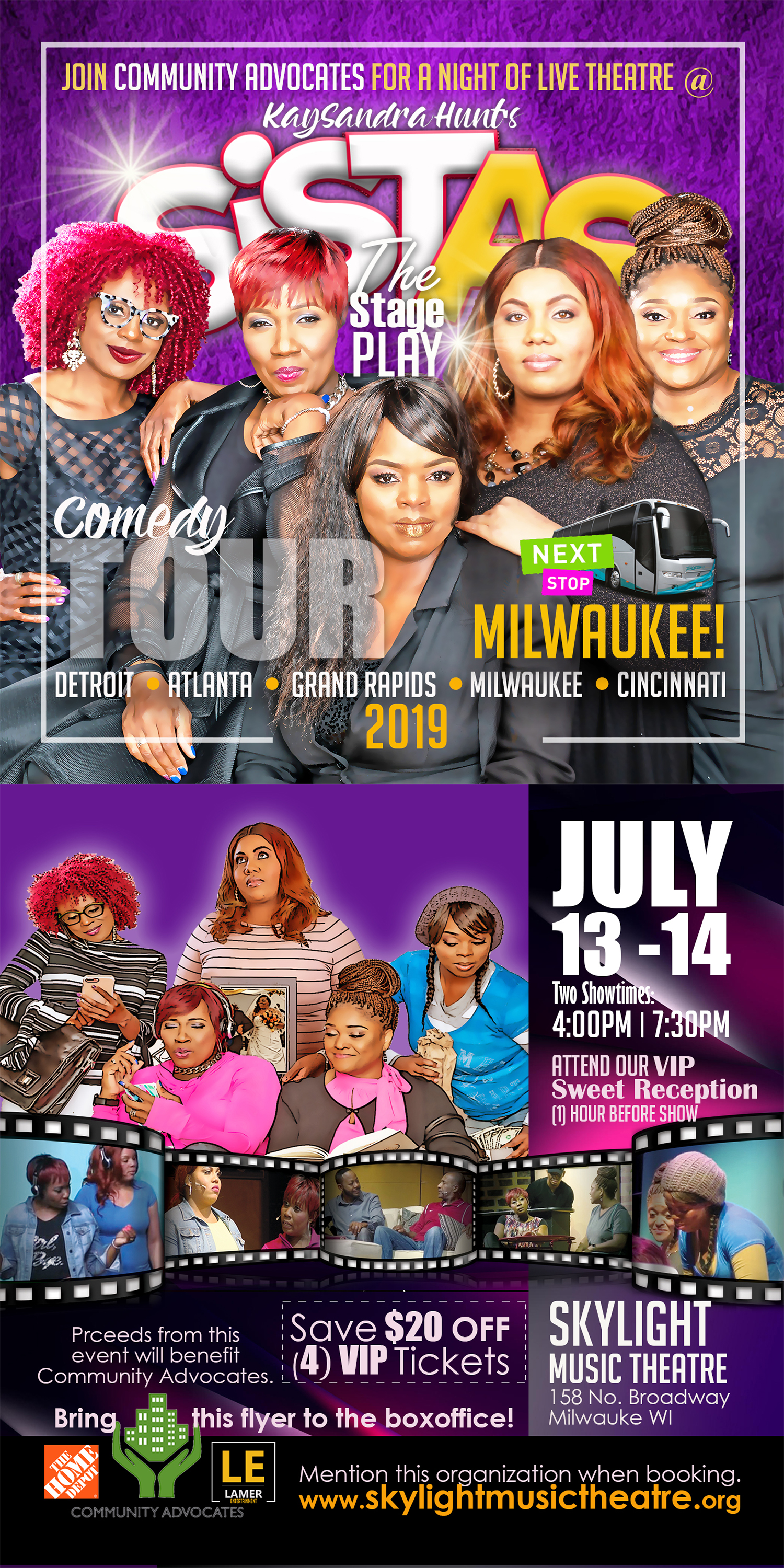 Five adult sisters, successful careers, and a recording contract. What could possibly go wrong? SISTAS: The StagePlay, written, directed, and produced by Chicago playwright KaySandra Hunt, explores family challenges in an evening of laughter, tears, comedy, and music. Join us July 13 and 14 at the Broadway Theatre Center, 158 N. Broadway, Milwaukee. Two performances daily: 4 p.m. and 7:30 p.m. Attend the Sistas VIP Sweet Reception an hour before each show for tasty delights, photo ops, gifts, socializing and networking, and selective seating for the live performance.
A donation will be made to our programs with each ticket purchased by a Community Advocates and Milwaukee Women's Center supporter. Call the box office at 414-291-7800 and mention that you support Community Advocates, or use the code "Advocates" when you purchase your tickets online, and a donation will be made to our programs. Tickets are on sale now. Thank you!