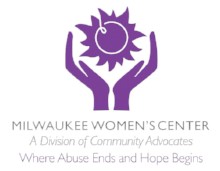 A Lifeline and Safe Haven
The primary purpose of the Milwaukee Women's Center's Emergency Shelter is to serve as a lifeline and safe haven, to provide victims with resources for escape and protection from violence in their lives.
The Milwaukee Women's Center's Emergency Shelter is dedicated to providing around-the-clock shelter and supportive services to women and children fleeing abusive relationships. 

Each year, the shelter provides life-saving services to 350 women and children, while the 24-Hour Crisis Line (414-671-6140) assists more than 10,000 callers with safety planning, crisis intervention, and/or referrals to other community resources.
Shelter Services
Shelter services include the following:
• Emergency transportation to our shelter for battered women and children
• Safe, confidential housing for battered women and children
• A 24-Hour Crisis Line (414-671-6140)
• Food, clothing, and personal items
• Case Management to meet medical, legal, employment, income, and other basic needs
• Housing services including rent/security deposit assistance, housing searches and inspections, and tenant/landlord advocacy and mediation
• Counseling and support groups to address domestic violence, addiction, and healthy parenting
• A Children's Program aiming to increase children's awareness and prevent the cycle of family violence, and to increase children's safety planning and self-esteem
• Specialized services for older women confronting abuse at the hands of their spouses or adult sons / daughters
• Mental Health Treatment (trauma, post-traumatic stress disorder, depression)
• Aftercare services for up to one year after women and children leave the shelter
If you or someone you know is in need of Emergency Shelter, please call our 24-Hour Crisis Line at (414) 671-6140.