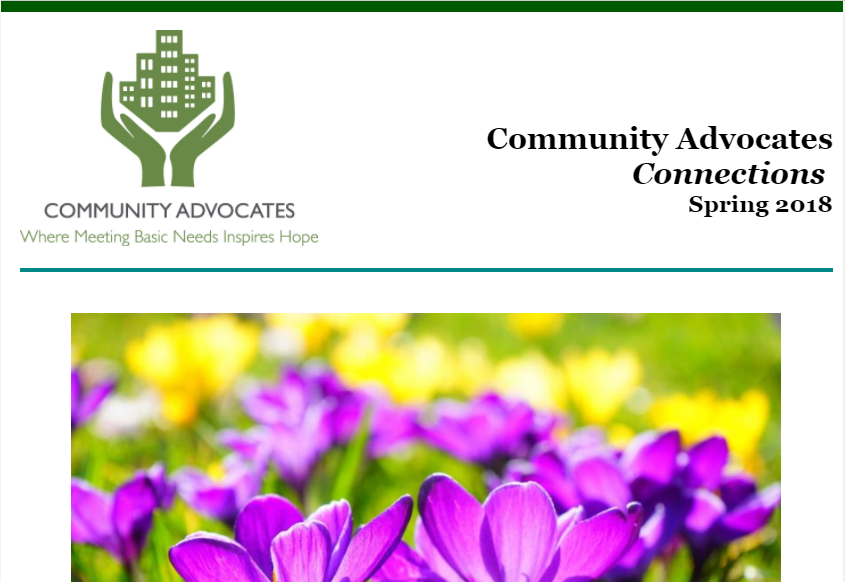 We've been busy!
Catch up with Community Advocates in our latest newsletter.
You'll find out how our Project Bridge program helped Melvette, who was couch surfing after losing her housing. Our Project Bridge case managers helped Melvette get back on her feet, find a permanent home, and encourage her to finish college -- and grad school.
You'll also learn about our new outreach room at Autumn West Safe Haven, find a preview of our spring calendar of events, and get advice from our Milwaukee Women's Center advocates on how to reduce your risk of sexual assault.