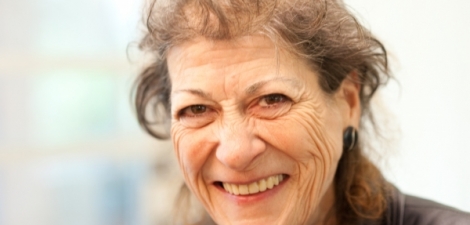 Annette had been abused by her husband for over 20 years. One time, he hit her so hard in her head that she sustained severe hearing damage. This required her to wear hearing aids – which were later destroyed by her husband in another attack.
Wanting to end the abusive life she was living, Annette left her husband. Having no means to support herself, she became homeless.
In her time living on the streets, she was given many different homelessness-related citations by the police, which racked up municipal fines totaling over $4,000. She did not have that kind of money, so it seemed she would never be able to resolve her situation.
Annette connected with the Justice 2000 Division of Community Advocates.
She had learned to read lips over the years, and she could hear raised voices, but yet, communication with her was difficult. She had no income, so she agreed to do community service to satisfy her fines.
Justice 2000 staff helped Annette gain an ID, food assistance, healthcare/Medicaid, and SSI income. Even more, they also helped her find housing, and they set her up with ongoing Case Management services.
With this help, Annette escaped a life of homelessness.