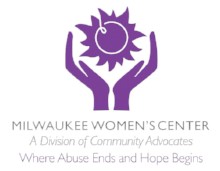 Our Mission
To provide innovative, culturally competent holistic care that will empower men, women, and children to live safe, independent, and healthy lives.

Where Abuse Ends and Hope Begins
Founded in 1980, the Milwaukee Women's Center provides comprehensive services and treatment for women, men, and children whose lives have been affected by domestic violence, addiction, mental health issues, and poverty. 
In June 2007, to ensure the continuation of critical domestic violence resources in Milwaukee County, the Milwaukee Women's Center became a Division of Community Advocates.
Joining a comprehensive human services agency allowed the Milwaukee Women's Center to further expand its menu of services to help people meet their basic needs, including safety in their own homes and relationships.
In 2016, 1,891 individuals received services and support through the Milwaukee Women's Center Division. 
Contact the Milwaukee Women's Center at 414-671-6140 to learn more about our services or to speak to a domestic violence crisis counselor 24/7.
---
Client Demographics
The Milwaukee Women's Center's clients are, by majority, racial and ethnic minorities who have very low or no income, and who reside in Milwaukee County. Here's who we served in 2016:
• 115 households consisting of 115 adults and 109 children
• 70% of shelter reisdents are female, and all were members of female-headed households
• 66% are African American, 20% are multiracial, 14% are white, and 6% are Hispanic/Latino
• Almost all live near or below the federal poverty level
• Our clients' last place of residents is overwhelmingly in the City of Milwaukee, with a majority living in the 53206, 53204, and 53210 Zip codes
See for Yourself
Want to meet some of our clients and see how their lives have been saved by the Milwaukee Women's Center?  Watch this video to hear their stories and see how much better their lives have become.
---
Resources